Pinnpoint Uxbridge is a build to rent  estate consisting of 234 luxury studio, 1, 2 and 3 bedroom apartments as well as penthouse apartments spread across 3 blocks, built on the former RAF Uxbridge St Andrews Triangle site.
Built in 2019 the site is owned by Annington and managed by PRSim/LSL.
With a property portfolio worth over £8.5bn Pinnpoint Uxbridge is a flagship site for the landlords. 
Pinnpoint PRSim/LSL Anningnton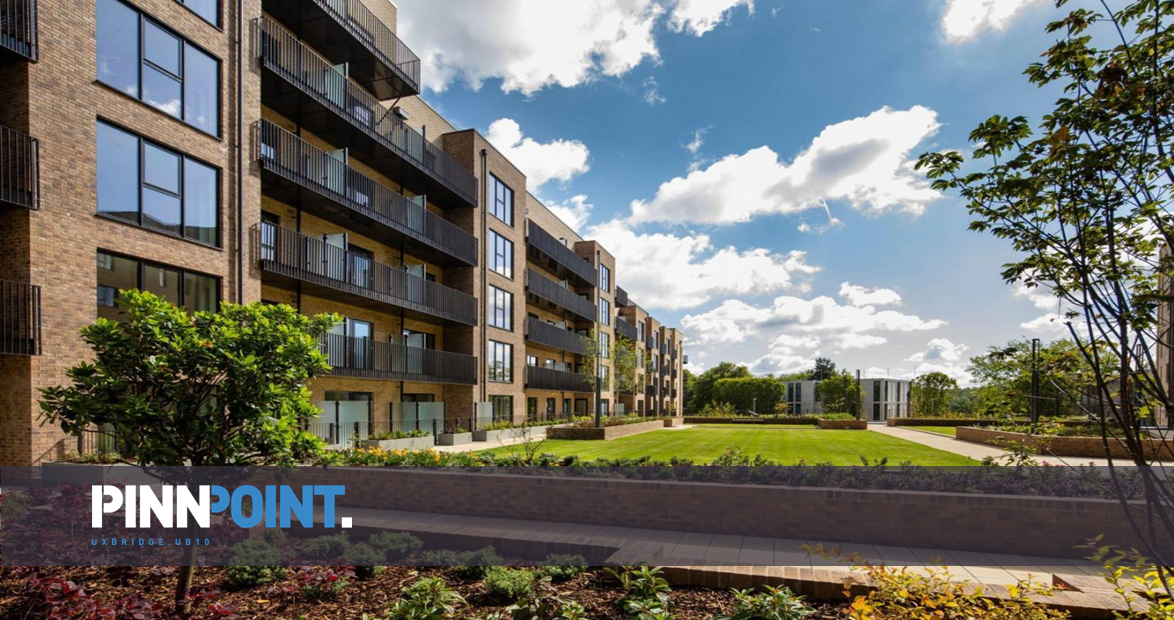 JPL Group's first involvement with Pinnpoint was in late 2019, where we were invited by PRSim to do all of the end-of-tenancy property remedials. The general site maintenance had previously been managed by a large property FM company, but due to poor management and budget overspends the site was in a very poor state, with unkept and very over-grown communal grounds, dirty interior communal areas, faulty alarm, and CCTV systems and poor compliance management.
Many of the issues were picked up by our team and reported back to the on-site management team, and where possible within our remit at the time were rectified.
In early 2020 JPL Group took over the site maintenance contract, and were tasked with getting the site back up to the standard the tenants and landlords expected.
Having already got a small on-site team in place we were able to start making a difference from day one, a strategy and plan were put in place to ensure the most important areas were dealt with first.
Everything from bringing the internal communal areas back to a clean, welcoming standard, the communal lawns and gardens cut, trimmed and de-weeded (which had not been touched for over 6 months), ensuring all site complaince was updated and recorded at the correct regular intervals, underground car park deep cleaning and regular cleaning to starting a communal area redecoration program which is a monster task in itself.
As well as ensuring all of the above was being completed we took on all the apartment maintenance and remedials which included reactive and planned maintenance, end of tenancy remedials and cleans, as well as property inspections.
The landlords want as few viod properties as possible, and set a target of 5 working days from tenacy end to new tenancy start, and with upto 15 tenancy changes per week quite the task, especially when many apartments require a full redecoration and maintenance repair, but, we are very proud to say that we have never had to push back a move in and have completed all works within the 5 days.
We put many systems in place that were both benificial to tenants and financially beneficial to the landlords, an example of this was waste management, with the site having 7 bin stores a lot of houshold waste and recycling was being mixed up and incorrectly disposed of by tenants, which was costing the landlords £1000's of fines from Hillingdon council waste collection due to contaminated loads, we installed a new waste disposal process which has resulted in zero fines in the last 12 months, Pinnpoint also had a fly tipping problem, with tenants having no way to dispose of bulky items, again this was costong the landlords over £10,00 a year to dispose of, being a licenced waste carrier JPL Group set up an online collection/disposal system allowing tenants to book in and pay for the removal of their unwanted items, as a result of this the landlords have beared no removal/disposal costs in the last 12 months.
We are very proud to have Pinnpoint Uxbridge back to the standard expected by the landlords, tenants and visitors, making it a very welcoming, safe and happy place to live and visit.
The landlords regularly visit the site and always congratulate our team on the excellent job they do, our team care as much as the landlords do about the site and this shows.
Since using JPL Group we have cut the financial overheads for the landlords by over 35%, with set monthly communal maintenance and cleaning charges, set and agreed charges for end of tenancy apartment repairs, remedials and cleaning, and reasonable quotes for unexpected maintenance works as well as reduced paperwork for the onsite management team.
Our onsite team are happy and friendly, easily recognisable by tenants who see them as part of their community, to the point they always get invited to communal events.